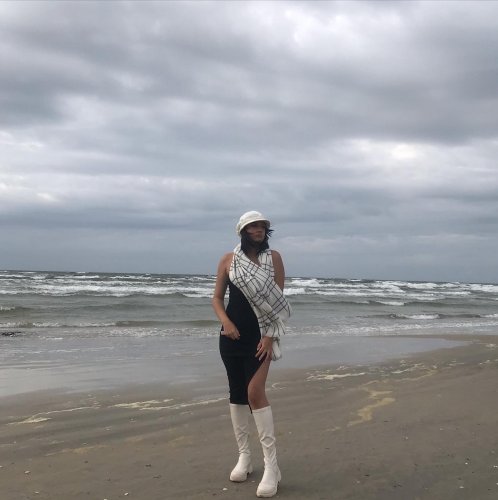 Mūsu brīvprātīgā – Agata!
¡Hola a todos!
I'm the new volunteer in RVP, after two years that RVP has no new volunteers, my name is Ágata Débora, and I come from Las Palmas de Gran Canaria, a Spanish island in the Atlantic Ocean near Africa.
I'm happy to be here even though the first days are going incredibly hard, and I'm having some troubles with the new life-style of Latvians, and RVP style, but it's a very good opportunity for learning and adapting to a different culture and different way of working/living.
I've been in love with Latvia since 2019, so I'm not so surprised about Latvian personalities or life style, but living it knowing first-hand is very different, however, I had the best experience of my life in Rīga this may of 2022, everything turned out perfectly and I met a lot of people from different countries (including Latvians, which are my friends now) that treated me so well.
My expectations about this project were clear, I wanted to learn about a chaotic life-style and make a lot of projects so the people could come and enjoy, and more or less now I start feeling it with all of basic needs covered, which is good. 
From there, I didn't have more expectations about it, just a plain base of basic needs to create, innovate and explore in Latvia, and more precisely in the RVP without suffering in a new country, something nobody should ever experience, and it's being slow and difficult, but I'm getting to that point, and I hope it will last for long!
I applied to several projects in Latvia, and one in Iceland, I received positive answer from them, so I could have probably gone to another one, but I chose this one because I think RVP is more involved with the people and the communities, and have a closer communication with the volunteers, which is good, work is great but is always better with people that consider you as a part of the team.
I hope we can develop great projects and improve the existing ones, as of course learning new things and feeling, I will work hard!